Omegle is a website mainly popular in the US, UK, Mexico, and India. It allows people to chat with random people from all over the world without being known unless they tell each other their names. People don't need to register to start using the website. It's a platform that offers fun chattings on text or video with strangers. Omegle pairs up two strangers randomly to start a conversation.
This website allows you to connect and chat in a one-on-one session that too under monetization. Omegle is a fun platform where people can make new friends, try to know each other, share thoughts, and experiment with new topics. Leif K-Brooks, an 18-year-old boy, created Omegle on March 25, 2009, in Brattleboro, Vermont.
Omegle has no age limit mentioned on the website, and that's why young people are much more likely to use it. People can chat randomly or put their interests on the topic box so that Omegle can pair them up with people with the same interest. Now, there are many other Omegle-type websites, and those are friendly to use.
After 2020, when the lockdown had started, these websites were the high visited platforms. People were so bored that they started using it frequently. These websites are used as Omegle alternatives are also mentioned there. Here today, we are going to talk about Omegle-type websites that offer free platforms to start conversations by text or video with strangers.
Top 10 Omegle type of Site for Chatting
These websites are popular for video chats with random strangers where people can make new friends. Some of them are mentioned as Omegle Alternatives on the page. These websites are available without account registrations.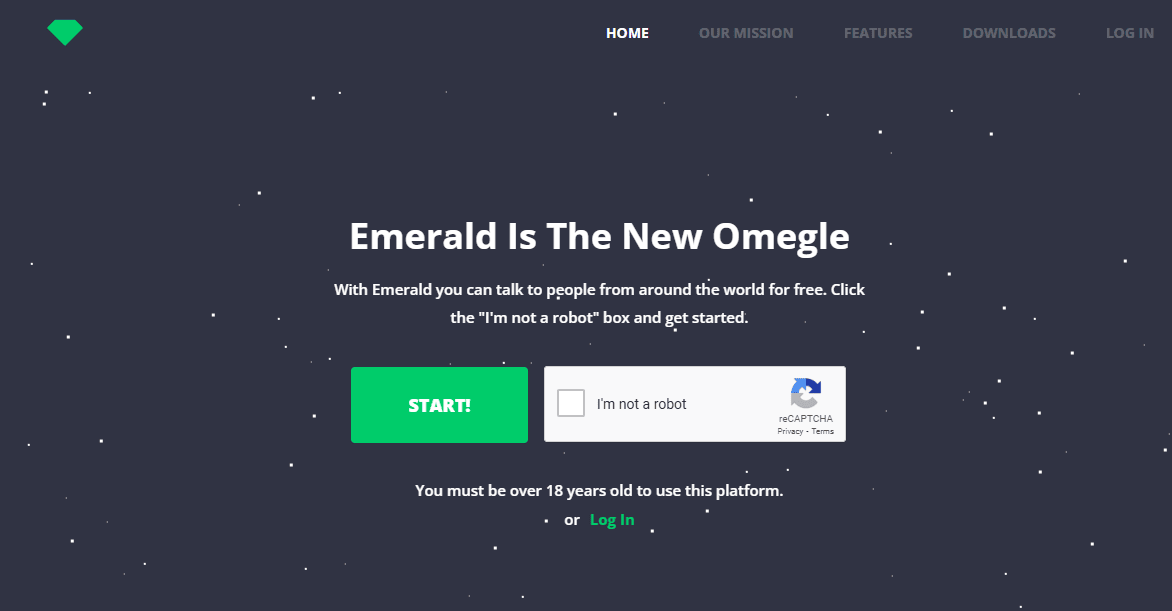 Emerald Chat has no doubt an alternative to Omegle. This platform requires account registration so that you can choose a nickname and add your other information. Though Emerald Chat is absolutely alike Omegle, it has a text chatting option only. You can prefer video chatting as well, for $3.89. This platform has extra facilities with Emerald Gold access.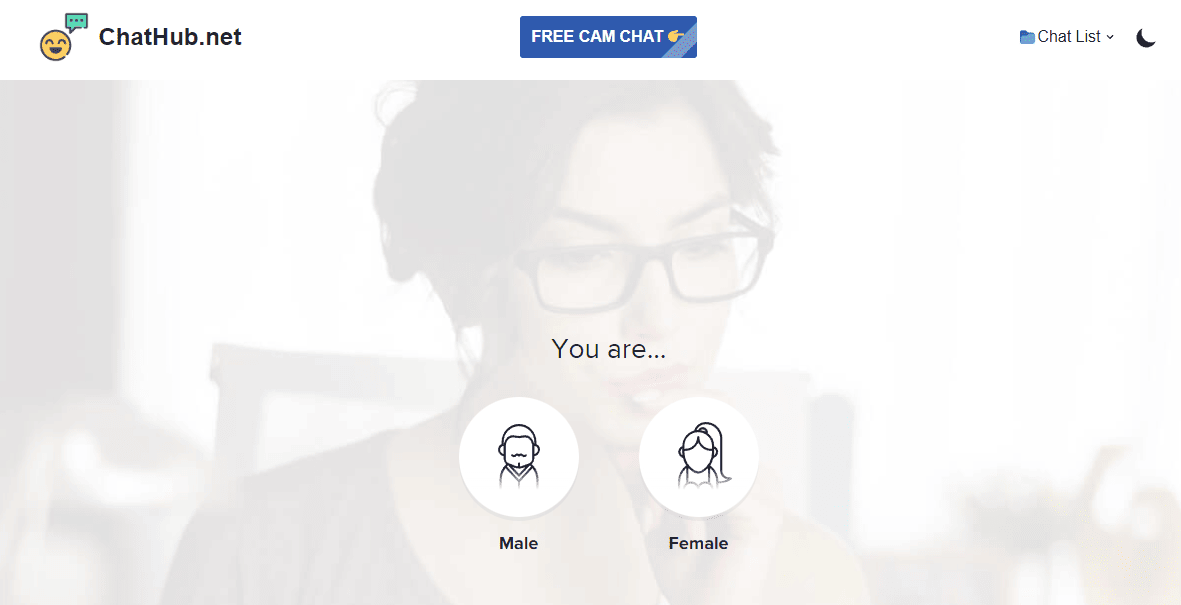 Chathub is also a similar fun chat website to Omegle. Chathub is an absolutely free anonymous conversation website. It's easy to use with no registration. It has two types of rooms for chatting. The first one is patterned just getting into friendly conversation, and the other room is known as the Adult room for flirting, and the same. Chathub has some advanced settings that allow matching only with people who appear in front of the camera and speak using only their own voice.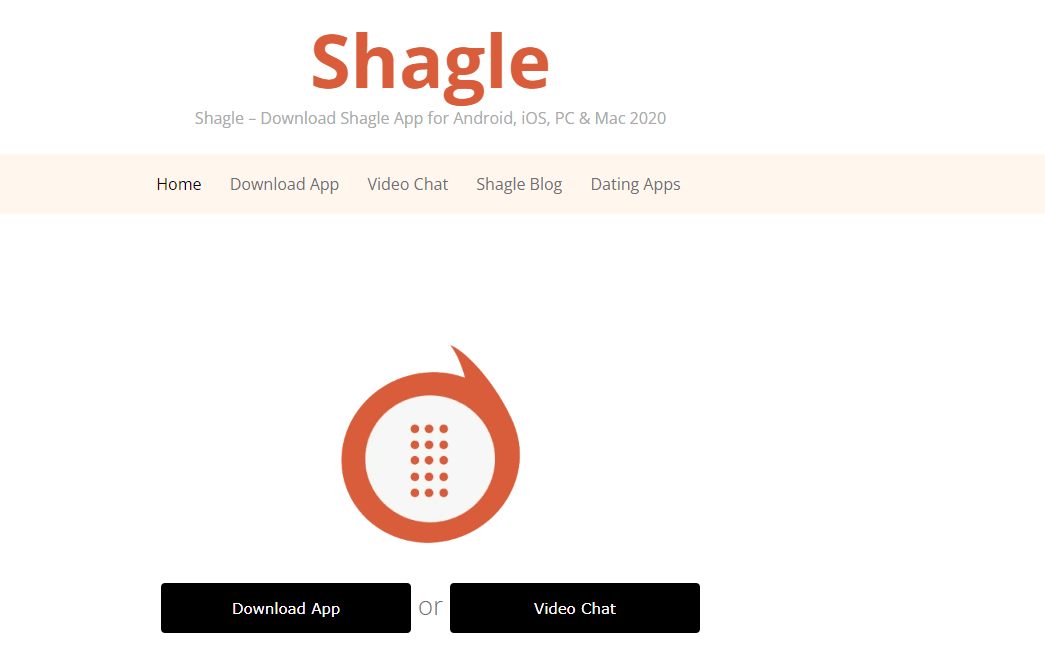 It's a stylish website for free chatting that connects two strangers quickly from all over the globe. Shagle doesn't require using a camera if you don't want to. You can just select the gender and start chatting no need to register or make an account. If you want a safe conversation, you can go by texting. Shagle gives the selection filter for the country to choose your preference for the country that you want to chat with. Here is an option available in Shagle that you can take a subscription for $19.99 per month where you will be able to hide your location, have a verified badge, and reconnect option.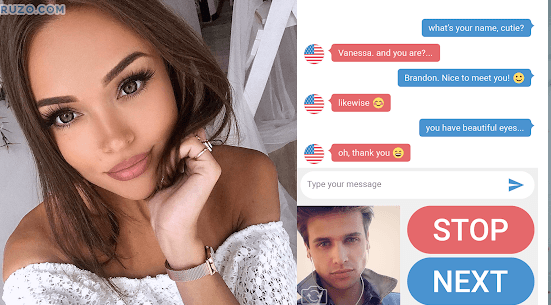 Fruzo is the world's first dating site that uses video chatting to connect with potential matches. It offers a platform for people to chat, video call, date, follow each other, etc. It is a different site from Tinder and other dating websites.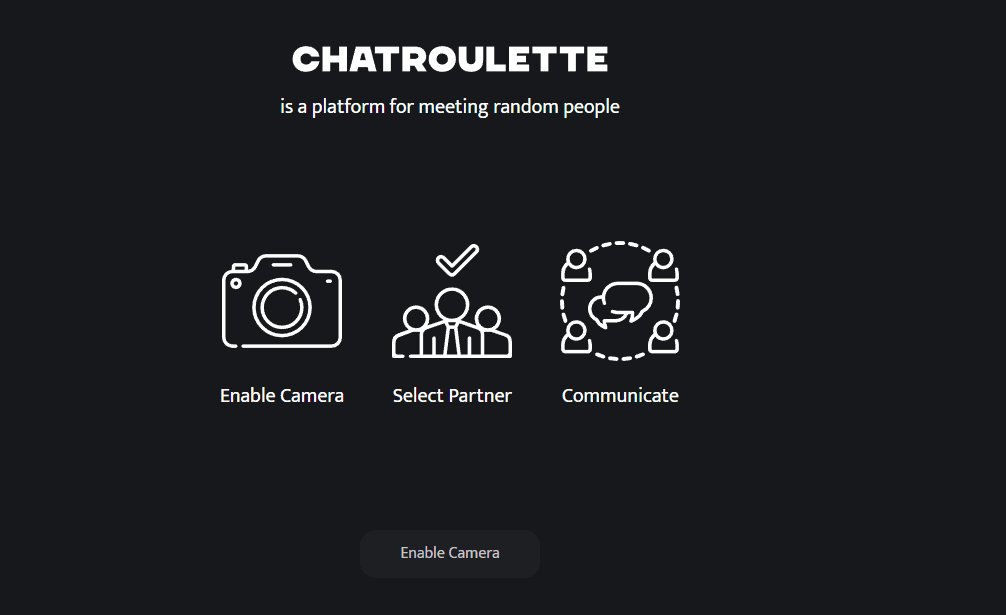 Chatroulette has been in throughout the time Omegle is. Both the sites are equally old and easy to use. It has a currency system that provides you to start the chat with 30 coins, and you'll be able to gain more with the time you spend in chat. You will earn extra 8 coins if anyone chooses you. Isn't it a fun site?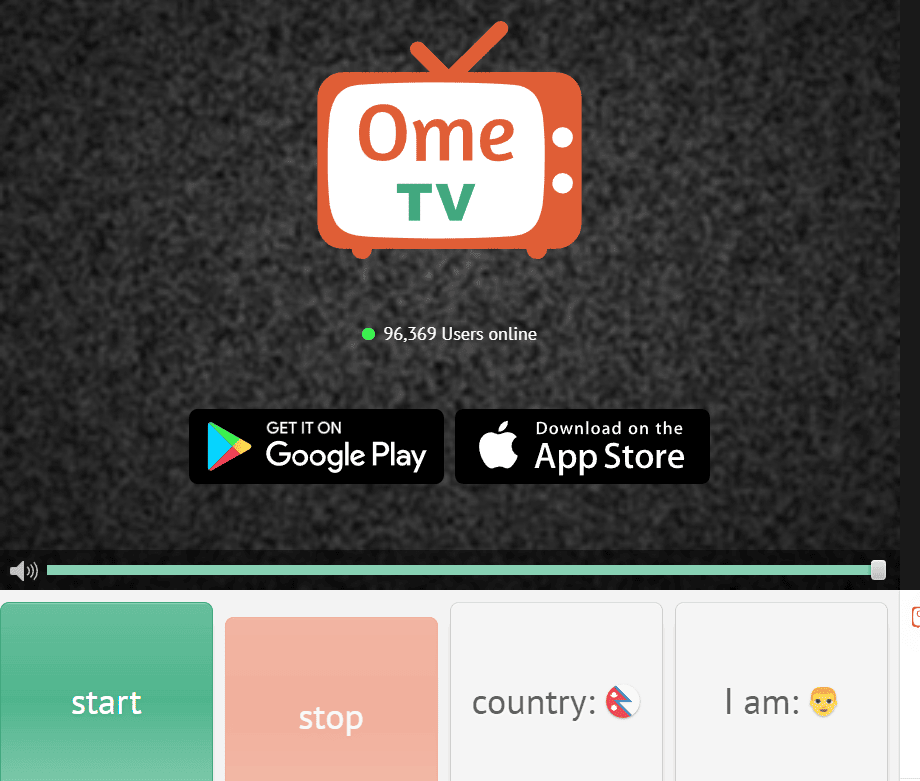 It's absolutely an alternative chat website to Omegle. Ome Tv Chat provides you with an anytime chat facility, day or night. This site is the fastest website that brings people to meet and chat from all over the world. It has an app to download.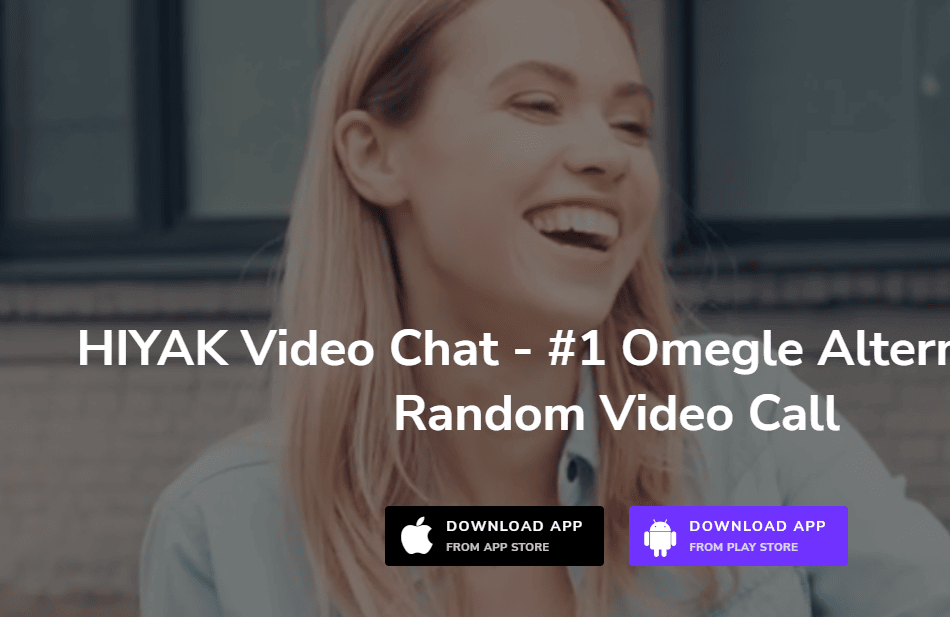 Hiyak is a free random chatting Omegle-type website that offers 1:1 video chat with strangers. It has match preferences where you can put your interests, and Hiyak will pair you up with people with the same interest. It is as similar as Omegle in terms of facilities.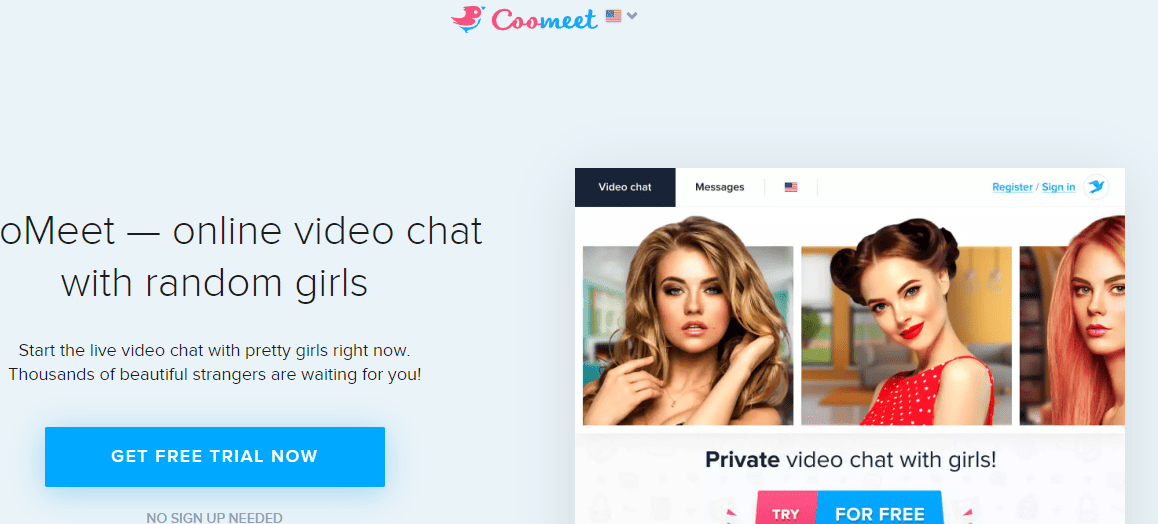 Coomeet is a premium chat site for people to start a random conversation with girls around the globe. It's the same platform as other mentioned chatting sites. Coomeet performed a chatting site as well as a social networking tool. Here, the innovative video chat rooms connect two strangers to talk online.

Tinychat allows users to instantly create a room to get into a conversation with unknown people from throughout the world. You can chat over any topic in the chat room as it's a very straightforward platform. People can chat over any medium text, voice, or video. Tinychat offers you to create an account to get a room for chatting as it doesn't require robots to interfere. You can use it on your mobile devices like the computer or laptop.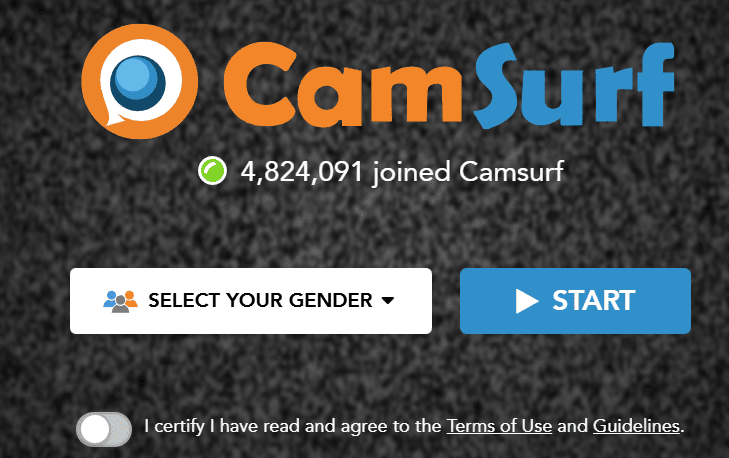 Camsurf is a user-friendly website that is similar to Omegle. The platform helps to set up an account so that you can immediately dive into chatting. Camsurf gives the filter to select your preferred country, so if you want to speak in a particular language, you can do that. On this site, you must set your genre first, and then you can start chatting. Similar to Shagle Camsurf also offers a paid subscription for $19.99 per month that provides a gender filter, private chat, and reconnect option.
Chat stats:
| Site Name | Country | Active Online Users | Active Since | Registration |
| --- | --- | --- | --- | --- |
| 1. Emerald Chat | Canada | 656 | 2015 | Free |
| 2. Chathub | Iceland | 2009 | 2004 | Free |
| 3. Shagle | USA | 2051 | 2015 | Free |
| 4. Fruzo | USA | 10600 | 2004 | Free |
| 5. Chatroulette | France | 15000 | 2009 | Free |
| 6. OmeTV | Portugal | 3452 | 2015 | Free |
| 7. Hiyak | Hong Kong | 456 | 2012 | Free |
| 8. Coomeet | USA | 567 | 2011 | Free |
| 9. Tinychat | USA | 2000 | 2000 | Free |
| 10. Camsurf | USA | 1452 | 2002 | Free |
Conclusion
These are the most popular websites that compete with Omegle and are used parallelly. Young people are most likely to use these websites that connect with new people from around the world to share new things and gain new experiences. This article is for some Omegle-type sites that keep you experimenting with new things around you.