In this post today, we are going to be discussing Shagle, one of the best social networking and dating apps for the people these days. This is a platform where you will be able to connect with amazing new people from different parts of the world and that too for free.
Now is your chance to join in the fun with many users who want to make new friends and have fun with the strangers on the first site which uses some combination features of cam chats and social networking.
This site would allow the users to pair up randomly with the strangers and all you need to do is have a camera on the smartphone of your and you are all set. Just create your profile right now and add your friends to the list. You can send private messages and do so much more with this.
Features of Shagle
This site helps you in creating profiles with location, photos, age, as well as a description
Random features of video chatting with different strangers with the help of the smartphone camera that you have
Filters provide you with the benefit of connecting with people from your country
Make sure that you are always in touch with interesting people by directly adding to the friend list of yours
Sending private messages has never been this easy
The 30-day free trial option will start as soon as you are a subscriber
Search for some new friends right now with their gender, location, relationship status, and age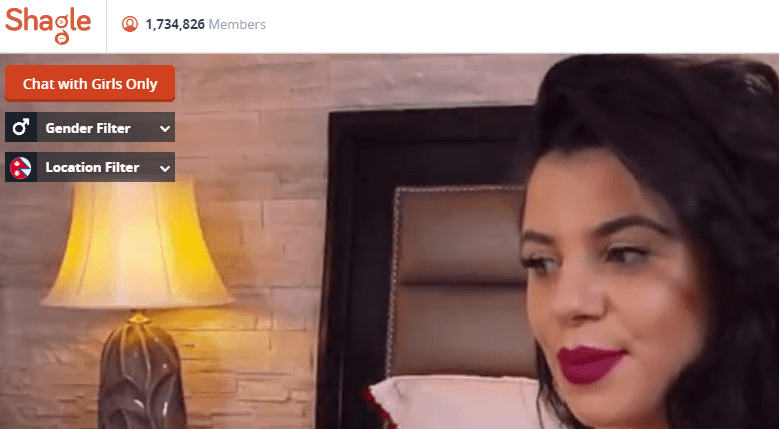 Make Some Unique Connections
Shagle is known to be one of the first can chat and social networking sites which have a blend of both. This is one of the best ways through which you will be able to meet new and interesting people from all over the world.
However, when it comes to keeping in touch, it might be a bit difficult for some people. You might drop the connection after some time. With Shagle there is no chance of doing that because you can easily add these people to your list of friends.
Functionality
There are so many amazing features that are provided by the site and some other unique methods of keeping in touch with the people as well. Also, the functionality of this particular site will impress you for sure because it is very easy to use.
There is a 30 day trial period provided after the user subscribes. Also, there are some amazing options for the feature advancement too. It can be said without a doubt that Shagle is one of the best sites that one can use for chatting and making new friends.