Online chatting is one of the most popular activities for people these days. People from all over the world have their accounts on these online dating and chatting sites which enables them to meet new strangers every single day. Omegle is one of the sites that we are going to talk about in this article.
There is no doubt about the fact that Omegle is one of the most important sites that people often tend to use a lot when they have to meet with new and interesting strangers and have conversations with them.
This site is very safe to use as all the information of the user remains safe and people can easily meet strangers and talk with them anonymously. So, needless to say, Omegle is certainly a very important and popular online chatting site that people can use.
However, despite having so many different benefits there are certainly some complaints that the users might make about the site from time to time. After all, it is an online site and there might be some sort of problems that might come. So, here we are going to talk about one such problem.
The Problem of Getting Banned On Omegle And How To Solve It
One of the most common complaints or issues that people have with the site of Omegle is that their accounts get banned from the site. This can be a problem because the user will no longer be able to access their site or meet and interact with new people all the time.
However, there could be many different reasons why the accounts get banned all the time form the site of Omegle. One of the most common reasons why people get banned is because they fail to comply with the terms and conditions that are provided to them on the site. So, that can be a huge problem for the people for sure.
There are some other important reasons for people getting banned on Omegle. Identity fraud, network problems, and some other reasons make sure that people don't get to access their accounts on the Omegle site.
Omegle Bans Last for 1 week to 120 Days depends on the type of policy violations.  While most people would consider sending feedback to Omegle staff about their accounts, there are some other methods that people can use as well.
In the present year of 2019, one of the most popular methods that are used by people in order to remove the ban from Omegle is through the creation of a VPN or Virtual Private Network.
Now you might be wondering how does it work? Well, that is exactly what we are going to talk about in here.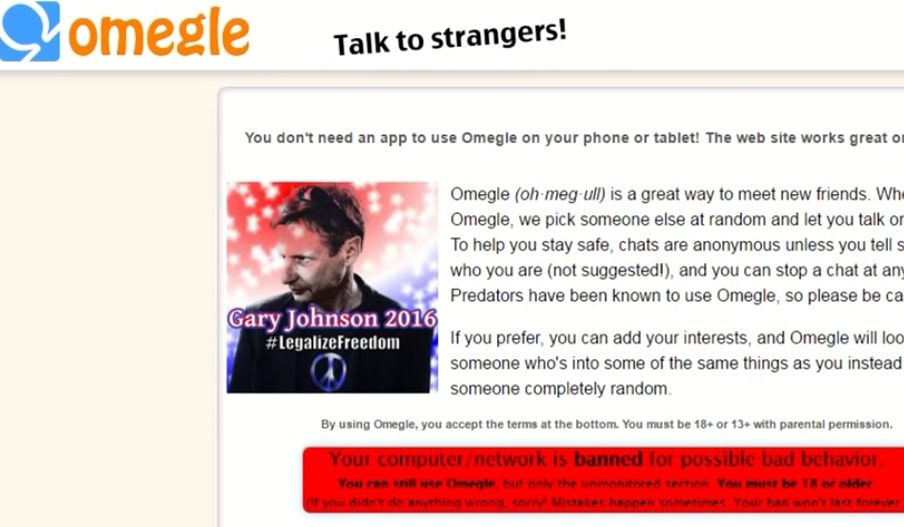 We all know that Omegle gives access to the accounts on the basis of the IP address. So, if your IP address gets blocked, that means you are banned from the Omegle site. So, in order to solve this problem, one needs to get a VPN.
Some Popular VPN's to remove Omegle Ban Are

NordVPN

HolaZenmate

ExpressVpn

Cyberghost

Surfshark

PrivateVPN
With the help of a VPN, the user will be provided with a new IP address which can be used in order to get rid of Omegle ban. You can also use proxy sites to unblock Omegle online.
Doesn't that sound simple? You should definitely try it out and we are pretty sure that it is going to work.