There is absolutely no way that you haven't heard about Tinder yet. After all, it is one of the most popular apps that people use in order to find love and dates all around the world. Yes, you heard it right, people.
Love and relationships are available to you with an application these days. But jokes apart, it is a really great app which allows you to have communications with users that share the same interests as you do.
All you have to do is create a profile on Tinder, upload a smashing photo there, write up something interesting in your bio and you are all set. We are pretty sure that you are going to get a lot of Right Swipes (a sign of interest) on Tinder.
No wonder it is so popular amongst the people these days. Although not as popular as Twitter or Facebook, it is still a very interesting option for people to connect with each other in the best way. But then there is one thing that you need to know about Tinder.
The privacy policy of this application is pretty strict. So, user security, as well as safety, is taken very seriously. In case you create a violation of the rules, then you might end up losing the Tinder account of yours in a jiffy. This is exactly what we are going to talk about. Error 40303 is one of the common errors that people face when they apparently lose their accounts and are not able to have any access to it.
Cause Of Tinder Error 40303 And How To Solve It
The reason for having the error is that the account of yours is banned and you will not be able to access it. If there are 3 reports against your profile, then there is a chance that you will lose it. Graphic content, nudity, harassment, scamming, hate, spamming, and copyright infringement are some of the common reasons for reports.
So, it is advised that you stay away from it. Now that you know how to avoid error 40303 on Tinder, let us see what to do when you actually have your account banned.
Email Tinder
The first thing that you can do is Email the company of Tinder to let them know that your account has been banned and that too wrongly. The Tinder email address is [email protected]. If there are any other problems, you can send a mail there and wait for their reply or for them to solve your problem.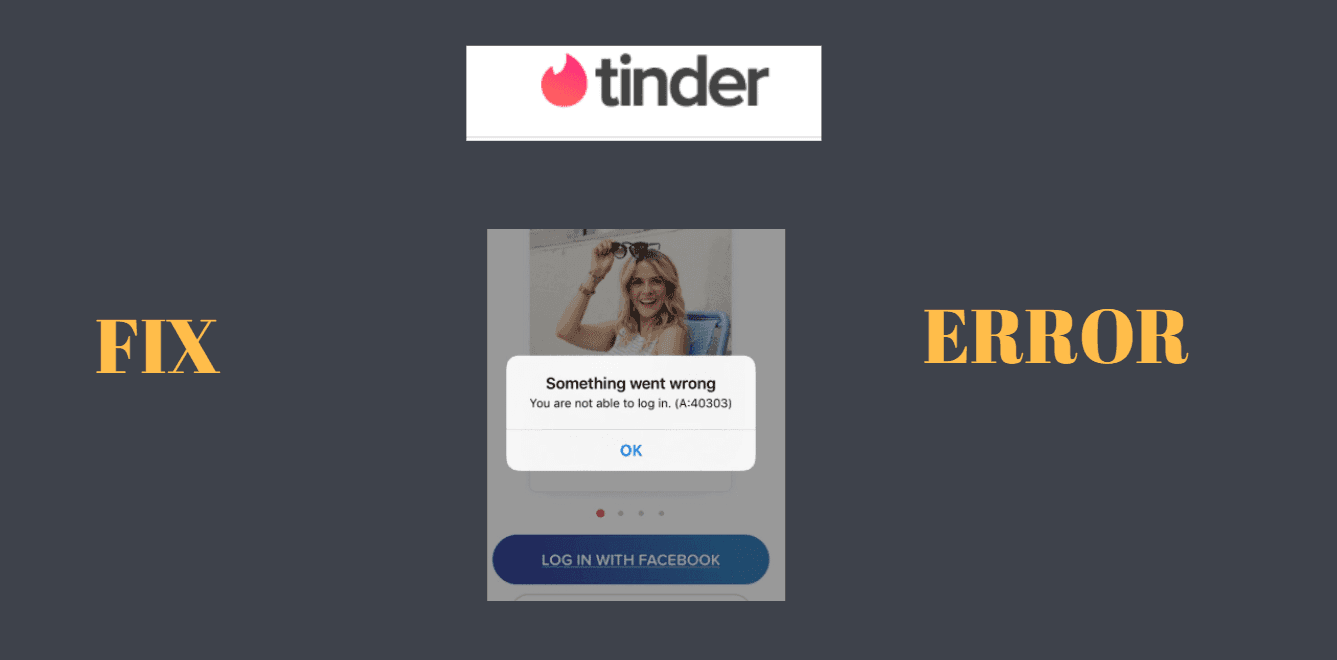 Create A New Account
If the mail thing did not work then there is no chance that you will be getting your Tinder account back. So, the next thing that you can do is create another account with a whole new set of details and information. In case you are a subscriber of Tinder Plus or Tinder Gold, you need to make sure that it is canceled before you open a new account.
Conclusion
Getting banned on Tinder due to the Error 40303 can be a really bad thing. However, if you follow all the terms and conditions on Tinder, then you will not have to face this consequence in the first place.