Omegle is the new social media platform where you can video chat with strangers across the globe. There are a lot of new features introduced by the makers that the users don't know yet.
A recent popular feature is adding snap filters to Omegle that add fun to your camera and enhance the beauty of your face. In this article, we will be teaching you step by step how to use a snap camera on Omegle.
Steps To Use Snap Camera On Omegle
Follow these steps to know how you can use snap filters on Omegle:
Step 1: Open Google or a browser and search for 'snap camera' on your desktop or laptop. Click on the first link that appears 'Snap Camera – Snap Camera' something like this. Once the site is open, you will see the 'download' option on your top right. You can also visit the direct link: https://snapcamera.snapchat.com/

Step 2: Click on the download tab and enter your email id after reading the terms and conditions and pass through the Recaptcha check that checks whether you are a robot. After that, you will see 2 options below that are 'download for mac' and 'download for PC'. If you are an Apple MacBook user click on 'download for mac' others can click on 'download for PC'.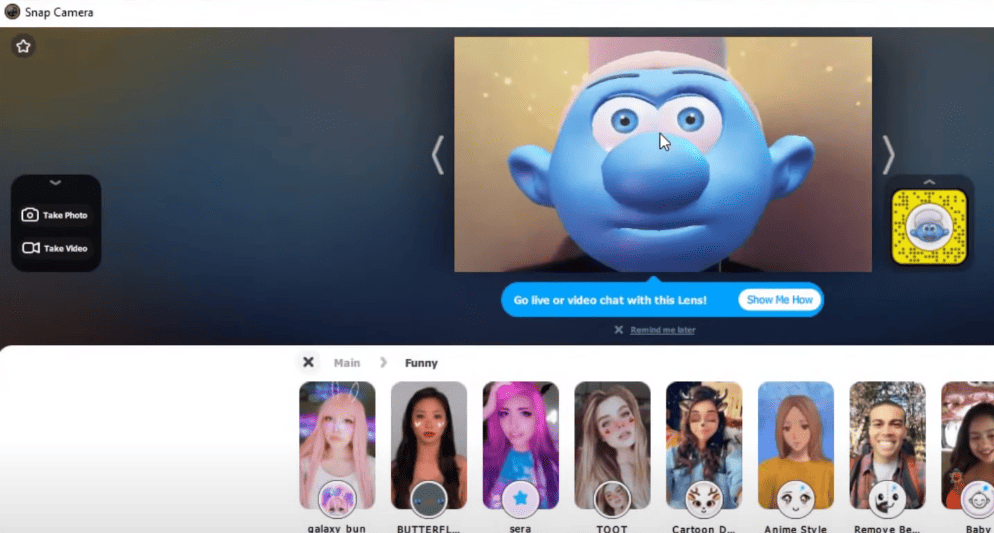 Step 3: Once the app is downloaded, open it and clear the desktop shortcut. And then finish the snap camera setup formality. Close the site and come back to your laptop or desktop homepage where you will see the app icon. Now click open the app.
Step 4: The next step is to close the snap camera and open Omegle. Once you have opened the Omegle website click on the camera icon on your top right and click manage. Now at this point, you are in site settings, scroll down and go to permission and then click on the camera.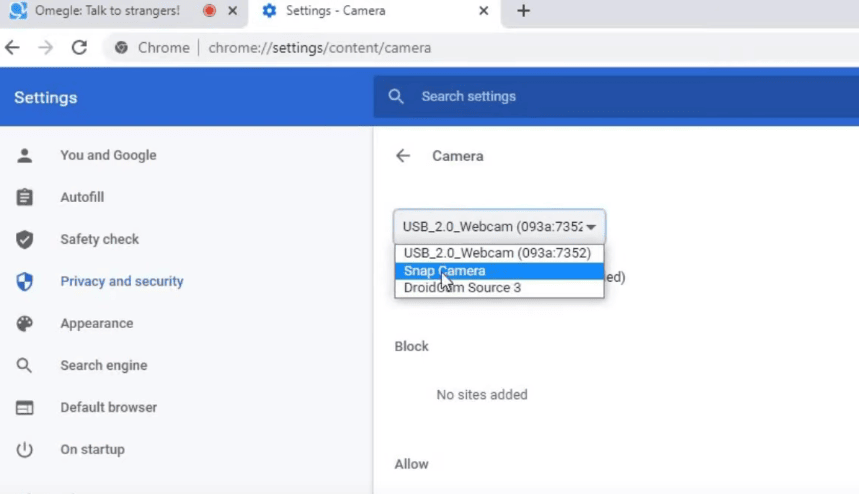 After clicking on the camera you will see a bar showing a few options like USB WEBCAM, DroidCam (for pc only), and Snap Camera. Click and select 'Snap Camera'. And that's it! Now you can enjoy this cool version of Omegle with snap filters.
Conclusion
This is how you can add cool filters to your Omegle website while talking to strangers on a video call. Add whatever you like and enhance the fun of your video chatting. Follow these easy steps to add this cool and creative snap camera feature to your account.